The tweet was eventually deleted, but not before the Twitterverse noticed.
The photo originated from a 2011 preseason game between the Jags and the Pats. Hernandez had fumbled the ball and it was about to be recovered by the Jags' Rod Isaac, according to the caption.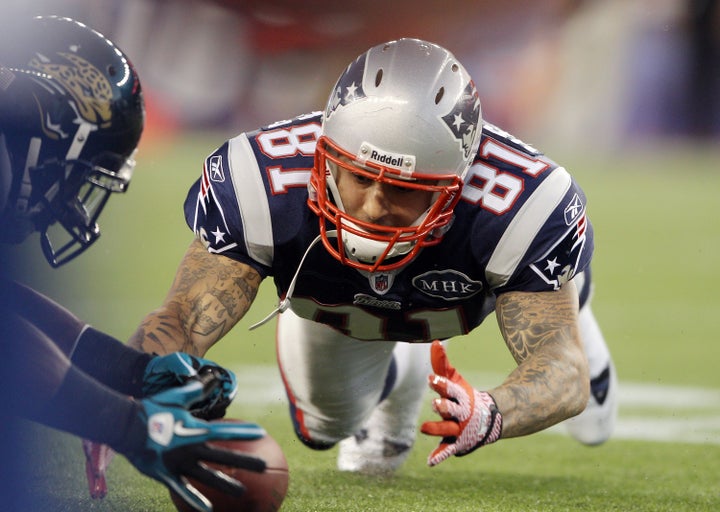 So how in the heck did this happen? 
The station said an unidentified news service "accidentally" posted the picture on its social media, and called the error "embarrassing & unacceptable."